SECRET SPECIAL OFFER FOR




THORNE SMITH SUBSCRIBERS ONLY!!!


Thorne Smith Mini-Biography
(10 page bio in Scarlet Street #37)
scroll down for details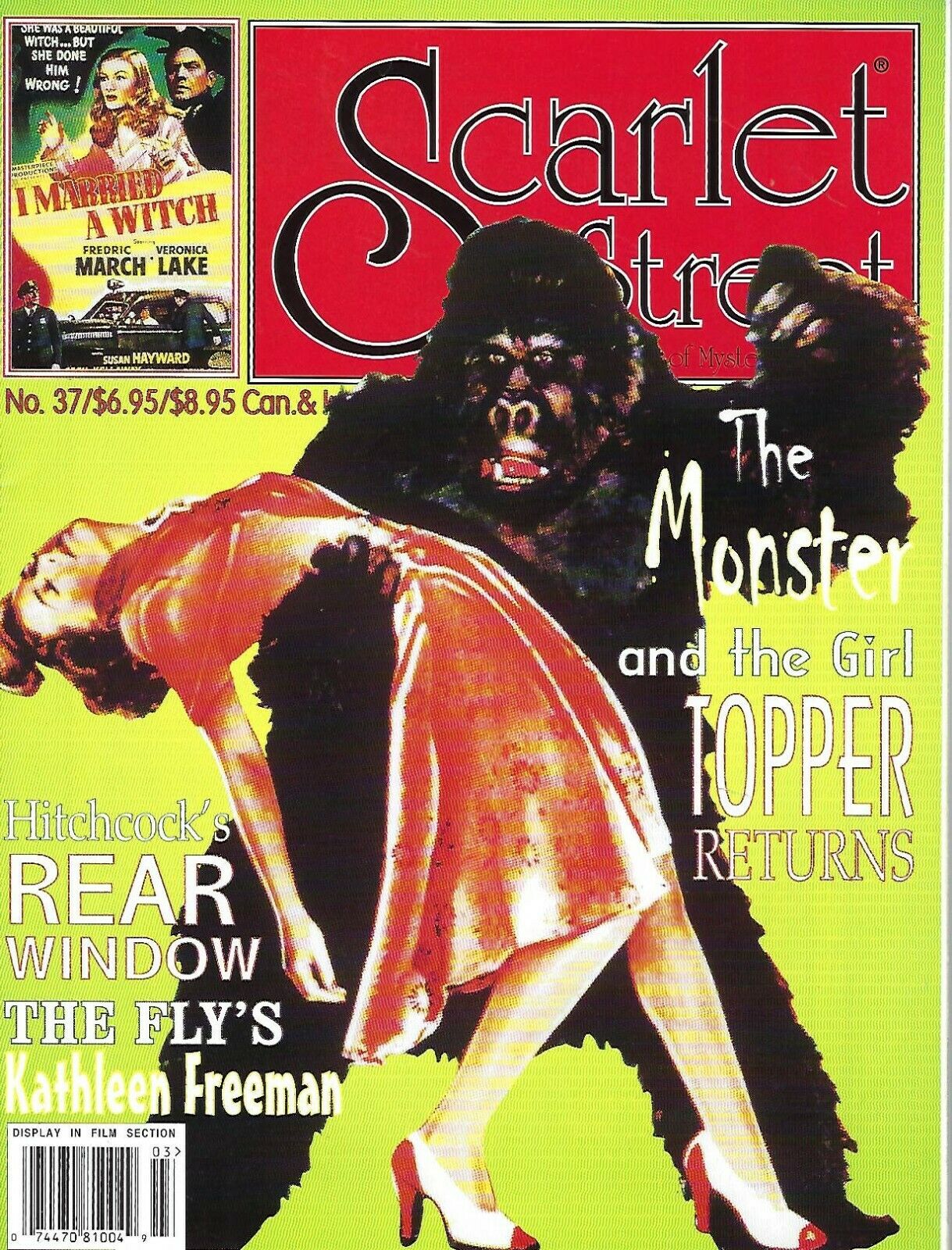 This article and magazine have been out of print for over 13 years. 

Finally I have access to a small quantity of mint condition issues. 
For a limited time you can get a never read, un-circulated, mint condition copy for a lower price than what I will offer them for later. 
This is the most accurate, in-depth biography ever written about Thorne Smith. 
"I loved it!!!" -- Neil Gaiman

"It was a thorough education on a fun writer" -John Brunas (author of Universal Horrors)

"The quintessential writing on Thorne Smith" -- Ken Hanke (Charlie Chan at the Movies)

"It made me want to go re-read all his books and watch his movies again!" --Tom Weaver (John Carradine: The Films)


You not only get the 10 page biography - nearly 10,000 words never published elsewhere (along with 12 photos from the movies and books), but the magazine also contains:
an interview with Kathleen Freeman (who played the maid on the Topper TV series)
as well as an 8 page in-depth article on Topper Returns by the late Ken Hanke (author of Charlie Chan At The Movies)
plus more articles on mystery/horror films and books. 

I will also autograph/inscribe the magazine for you or whoever you are getting it for. 

(PayPal isn't showing me a way for you to leave me a note so please email me at:  michael@thornesmith.net with who you want the inscription to and if you want it on the cover or if you'd prefer to be on the first page of the biography)


This is a rare chance to get a copy of this in mint condition. 

 
IMPORTANT NOTE:
Because these are un-circulated, never read copies in mint condition and I will be signing them, All sales are final.  No returns accepted.

Limit one issue per person.  Order yours now while supplies last.

Cost:  $19.95 plus $5.00 shipping within the United States.

PLEASE NOTE:

If you are ordering from outside the United States, send me an email at: michael@thornesmith.net with your mailing address so we can determine the correct postage.
If you're ordering within the United States, choose your payment method below to get your copy of the
Thorne Smith mini-biography (Scarlet Street issue #37) NOW
(while supplies last)